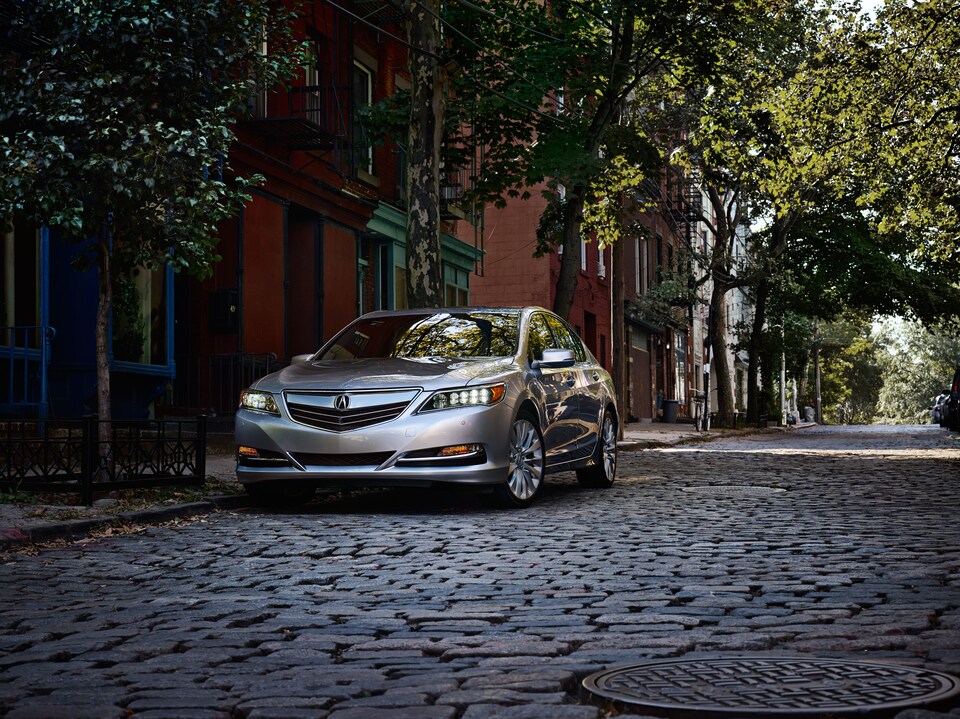 ?
See Why the Acura RLX is One of the Little Rock's Favorite Luxury Sedans
The smooth driving style and exhilarating experience of the Acura RLX luxury sedan has been delighting drivers in Little Rock for generations. Its efficient and responsive drivetrain is rivaled only by the advanced technology found in the interior, with the newest and latest in connective tech and safety features. The Acura RLX can go toe-to-toe with any luxury brand competitor, see how it compares to other vehicles like the Infiniti Q70 sedan.
Want to know all about what makes the Acura RLX an incredible luxury sedan? There's the available hybrid-electric options with three electric motors, all-wheel drive hybrid model capability, and even sport hybrid models for maximum efficiency and enjoyment. The true charm of the Acura RLX is something that must be experienced in person. Luxurious features like heated seats, sunroof, and rearview camera are all included standard. Visit our Acura of Little Rock showroom to take a test drive and experience this luxury sedan for yourself. See how the Acura RLX compares to the competition, including the Infiniti Q70. We hope to see you soon at Acura of Little Rock!