Certified Acura Technicians
Acura of Little Rock, Service Department offers the best care for your vehicle available. Our technicians have spent many hours studying and training on proper Acura repair and maintenance procedures.
Also, Acura of Little Rock prides itself on the up to 20 years of experience, we have with us from our Master Technicians to our Lube Technicians. Their top notch experience in servicing new and older Acura models. Virtually no one is more qualified to service your vehicle then Acura of Little Rock trained and ASE certified technicians.
Whats more, Acura of Little Rock invests in many special tools unique to your vehicle so you can be assured that our technicians have the right tools and information to properly service your vehicle.
Amenities

Our client lounge is equipped for your comfort while you wait for your Acura to be serviced. A clean, functional area affords you and your family.
Fresh Coffee and refreshments
Popcorn and other delicious Snacks
Free WI-FI
Work Stations
Cable Television
Acura Loaner Vehicles
Saturday Service Available
Free Car Wash and Vacuum
Digital Charging Stations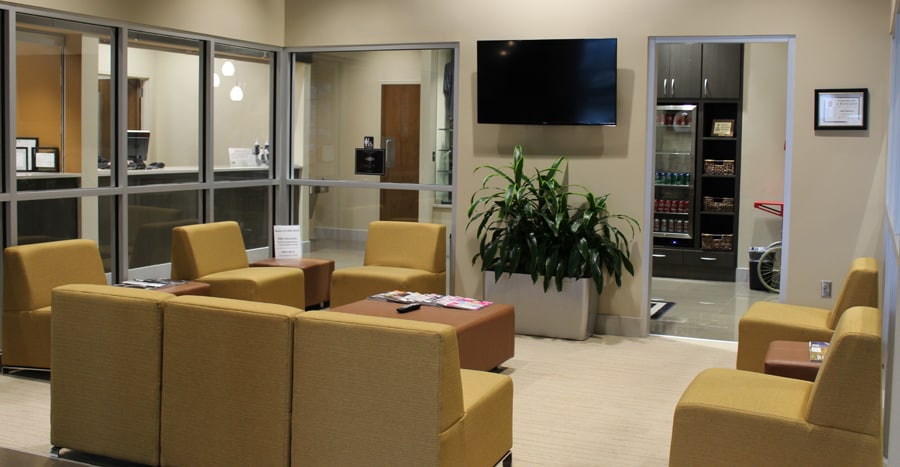 Accelerated Service: 30 minutes or less
Acura Services: A1 or B1 service, Oil Change, Tire Rotation, Battery, Differential Fluid, Cabin or Engine Filters, Wiper Inserts.

Our Staff
Acura of Little Rock, Service Department staff are customer friendly and willing to help with anything that can make your experience with us Great! We pride ourselves in be efficient and organized from the time you walk through our doors to the time you drive away.

Service App Powered by Pocket Expert
Acura of Little Rock allows you to be in touch with our Service Consultants at the touch of a button on your Apple or Android phone. You can text our service department with your questions or concerns you may have about your Acura. They will text you back with in 15 minutes of receiving your message. This app can be set up at your service appointment, just ask the service consultant and they can assist you.

Facilities
The Acura of Little Rock dealership is state of the art, when you see our Acura service center you know that your vehicle is in good hands and will be cared for by the best people with the best equipment.

Acura Service Codes                                  

                            A   

Replace Engine Oil

                            B   

Replace Engine Oil and Filter. Inspect various systems and components

                            1
Rotate Tires and check tire pressure and condition

                            2     

Replace air cleaner element, check drive belt and replace dust and pollen filter

                            3   

Replace transmission fluid and transfer fluid
(if equipped)

                            4

Replace spark plugs, replace timing belt
(if equipped), inspect water pump, and inspect value clearance

                            5

Replace Engine Coolant

                            6   

Replace rear differential fluid (if equipped)

---
Visit Acura of Little Rock For Your Vehicle's Next Oil Change, Battery Replacement, or Brake Repair!
Oil Changes: Crucial to Ensuring Your Vehicle Stays Running and in Peak Condition for the Long Haul
Whether you're a vehicle expert or new to the service and maintenance experience -- Acura of Little Rock is here to provide insight into the importance of regular scheduled vehicle maintenance! One of the most important first steps toward ensuring your car, truck, or SUV is fit to run for an extended period is by getting its oil changed.
What does engine oil actually do?
Helps Keep the Engine Lubricated: There are hundreds if not thousands of moving parts in your vehicle's engine. As they rotate and move at fast speeds, heat and friction will eventually cause them to slowly wear down. Proper and clean engine oil levels ensure that these parts can move without hindrance resulting in optimal performance.
Reduces Engine Component Heat: As briefly mentioned above, the heat that reverberates off an engine is considerable (as we all know). Engine oil prevents friction and in turn, results in less heat ensuring that your powertrain can stay running even as you travel at high speeds and up steep grades.
Helps Promote Vehicle Health and Improves Efficiency: Ensuring your vehicle has enough oil is integral to maintaining its well-being. With clean and proper engine oil levels, you won't have to worry about dust and eventual sludge buildup (at least for a fair amount of time). What's more, is by keeping your car, truck, or SUV's oil levels clean and full, you can actually save yourself some cash in the long run. Fuel-economy is slightly bolstered by clean oil levels as the engine doesn't have to work as hard to get you to where you need going!
The Importance of Maintaining Your Car's Battery
When it comes to your vehicle's electrical system there's no messing around. Having a fully charged battery isn't a luxury, it's a necessity! No one enjoys keying the ignition only to hear that "click, click, click" as the engine fails to start up. At Acura of Little Rock, we'll be happy to help you get your vehicle back in pristine and like-new condition with a new battery or some battery work!
So, what's the importance of car batteries?
Essentially, car batteries are the heart of your vehicle as it provides a quick spark of electricity to power all the electrical equipment throughout your model thus, without a charged battery, your vehicle won't even start up! Apart from that, car batteries further maintain the stable voltage of the electronics and engine to keep it running as optimally as possible. That's quite a bit of responsibility for something most folks don't put much though into!
While a dead battery might be easier to spot, you might have trouble diagnosing a failing battery. If so, read up on the list of common symptoms below.
Engine Crank is Slow
Check Engine Light Illuminates
There's a Rotten Smell Around the Battery (Leaking Battery Fluid)
The Battery is Decrepit and Aged
Whether you're looking for a new Acura battery in Little Rockor are simply hoping to get to the bottom of the cause of your vehicle's ailments; we'll be happy to give it a thorough look-over to find out why your model isn't running as optimally as it should.
Service and Repair Your Vehicle's Brakes Here in Little Rock
Braking plays an integral role in your vehicle's health and your safety. Aside from your engine, the braking system in your vehicle is one of the most significant features in your vehicle. Having properly maintained and well-cared for brakes can be the deciding factor in avoiding a potential collision. Don't let the fall by the wayside; check up on your vehicle's brakes here at Acura of Little Rock to drive with the peace of mind knowing that when you hit the brakes, you'll come to a complete stop without a problem.
What are two crucial things all vehicle owners should do?
Check Brake Fluid Regularly: Brakes work under a considerable amount of stress, pressure, and heat, thus it's incredibly important to ensure they're able to operate to their maximum potential by checking up on your vehicle's brake fluid condition especially if you haven't done so in a considerable amount of time (or even at all)!
Check Your Vehicle's Brake Pads: Worn brake pads are usually quite a bit easier to spot than brake improper fluid levels. Often times, worn brake pads will vibrate and shudder as the pads themselves and the discs begin to wear away. If these pads are so worn that a considerable amount of the pad isn't even visible to the eye, one of our trusted technicians will most likely suggest that you should have them replaced all together. Generally speaking, it's highly recommended that you bring in your vehicle to a service facility such as ours at Acura of Little Rock every 10,000 miles to 15,000 miles to have them serviced.
We hope that after familiarizing yourself with the "big three" of automotive maintenance, you'll considering bringing your vehicle in to prepare for the busy driving season ahead!
Service Department Hours
Monday

7:30am - 6:00pm

Tuesday

7:30am - 6:00pm

Wednesday

7:30am - 6:00pm

Thursday

7:30am - 6:00pm

Friday

7:30am - 6:00pm

Saturday

8:00am - 12:00pm

Sunday

Closed
See All Department Hours
Dealership Hours
Monday

8:30am - 7:00pm

Tuesday

8:30am - 7:00pm

Wednesday

8:30am - 7:00pm

Thursday

8:30am - 7:00pm

Friday

8:30am - 7:00pm

Saturday

8:30am - 7:00pm

Sunday

Closed
Parts Dept. Hours
Monday

7:30am - 6:00pm

Tuesday

7:30am - 6:00pm

Wednesday

7:30am - 6:00pm

Thursday

7:30am - 6:00pm

Friday

7:30am - 6:00pm

Saturday

8:00am - 12:00pm

Sunday

Closed
Service Dept. Hours
Monday

7:30am - 6:00pm

Tuesday

7:30am - 6:00pm

Wednesday

7:30am - 6:00pm

Thursday

7:30am - 6:00pm

Friday

7:30am - 6:00pm

Saturday

8:00am - 12:00pm

Sunday

Closed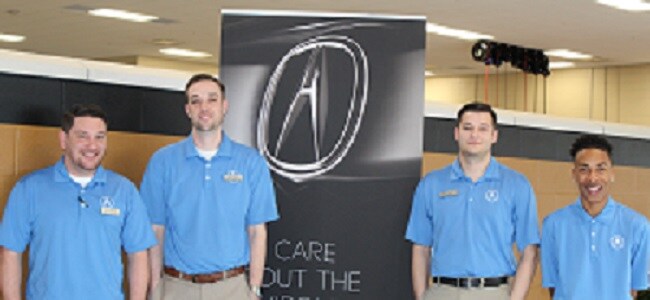 Your privacy is important to us.
Acura of Little Rock takes your privacy seriously and does not rent or sell your personal information to third parties without your consent. Read our privacy policy.

Acura Service Pricing:Oil Change/Tire Rotation
- Starting at $70.95
Transmission Service
- Starting at $95.00
Rear Differential
- Starting at $95.00
Air Filters
- Starting at $95.00
Brake Flush
- Starting at $120.00
Coolant Flush
- Starting at $175.00
Wipers Inserts Only
- Starting at $28.95
Timing Belt Service
- Starting at $875.00
Rotate Only
- Starting at $21.95
Oil Change Only
- Starting at $48.95
Rotate and Balance
- Starting at $49.95

Brakes
- Starting at $200.00